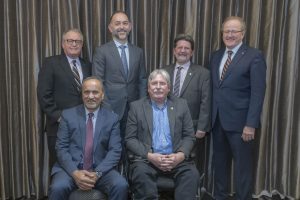 Please find attached a News Release regarding a joint WorkSafeBC – Pacific Coast University for Workplace Health Sciences (PCU-WHS) initiative announced March 8 which provides interested students with the opportunity to receive an annual $6,000 Scholarship for each of the last two years of the Bachelor of Disability Management program at PCU-WHS.
There is an increasing focus on better Return to Work outcomes for individuals who acquire a mental or physical health impairment while employed, as there is significant evidence that all too often, when continued employment is not maintained, the individual with a disability starts the slide towards poverty, homelessness, addiction or worse.
Improved Disability Management efforts have become a priority for Workers Compensation Boards, employers, unions, and other stakeholders right across the country.
In the process, systematic initiatives by many organizations are creating tremendous and increasing professional opportunities in the field of Disability Management and Return to Work, while also being able to positively influence socio-economic outcomes for many.
This WorkSafeBC initiative is a first, with potentially a number of others to follow, and is a strat