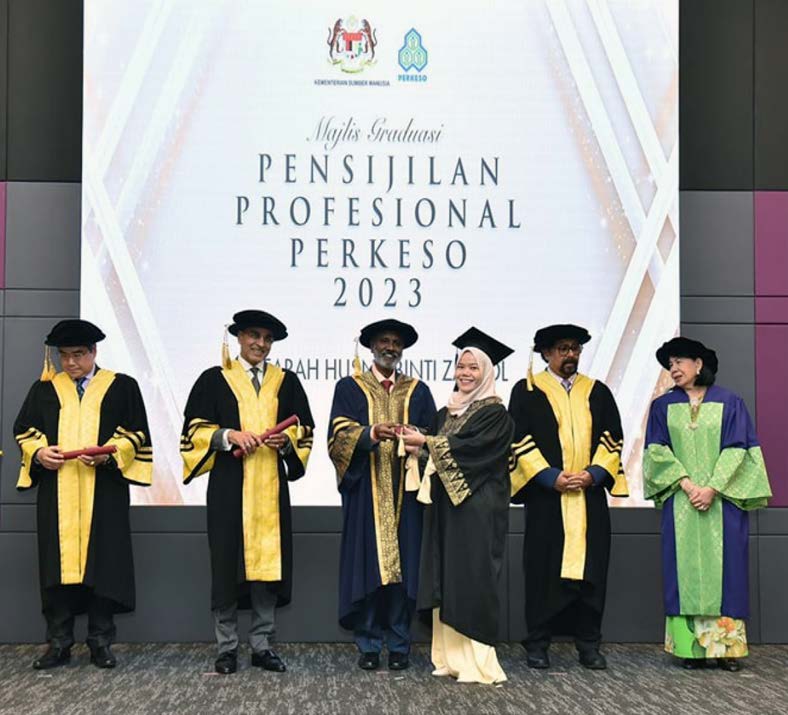 The Social Security Organisation Malaysia (PERKESO) hosted a graduation ceremony on February 3, 2023. The Minister of Human Resources for Malaysia presented certificates to all participants, including six international graduates from the Philippines, Brunei, and Singapore.
Both the CDMP and CRTWC certifications were introduced in Malaysia by PERKESO in 2010, in partnership with the National Institute of Disability Management and Research (NIDMAR). Over the past 13 years, 334 individuals comprising PERKESO employees and representatives from other local and overseas organisations have earned these two designations. For 2023, 57 individuals were awarded the CDMP and 9 individuals with the CRTWC designation.
To read more on the successes achieved in Malaysia and to view the graduation photos, please click on the following link to the Communique.
IDMSC Communique Vol 16 No 47 PERKESOs CDMP Graduation 2023 April 2023